If you then,
who are evil, know how to give good gifts to your children, how much more will
your Father who is in heaven give good things to those who ask him!
Matthew 7:11 esv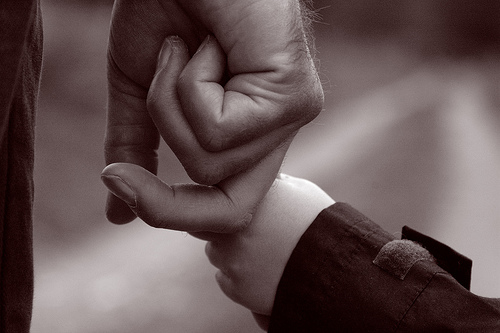 God is the ultimate Father. He protects and provides perfectly. All we have to do is follow His guidance. God always knows exactly how to deal with us. He uses a perfect balance of discipline and grace. His leadership and chastisement is laden with mercy. In the all-wise God we have a Protector, Provider, and Friend. He is a perfect Father.
Any good earthly Father will do all He can to provide for and protect His children, right? Jesus asks an interesting question in this passage. Basically He says, "if you sinful men know how to take care of your kids, then how much more does God the Father know how to do the same?" If you are a true believe in Jesus Christ, then take refuge in the fact you have a perfect Father in God!